This website is for New Business Introduction purposes only,and is not the official Channel Public website




Media Industry Representatives can view the "Locked Pages" by first "Submitting"the form below.
[The Locked Pages un-lock Codes will then be emailed to eligible applicants]
Scroll down to the bottom of this page to find the ("Program Content buyers") registration form,and application to View all Programs catalogues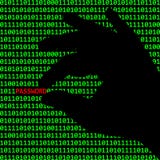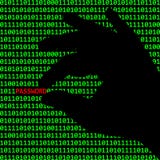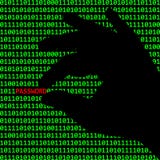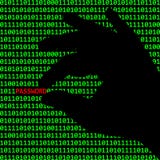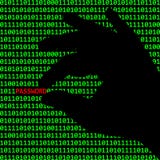 Please Submit Form to Access Locked Rooms

Broadcasting
& Privacy Policy

[A]

This privacy policy explains the manner in which we collect and maintain non public information about our customers (such as your full name, mailing address, bank details, hence forth "Information").
By providing us with Information, you are giving us your consent to collect, use and store the Information in the manner explained hereto.
When do we collect information from you?
We collect information from you when you (a) open an account and provide us with Information through electronic registration forms; (b) make a transaction with us including when you Contract broadcast Content to Play-out on Our Channel.
How do we use the information collected?
We use personal information only as appropriate to provide you quality service and security. For example, we may use the Information collected from you to verify your identity. We may also use this Information to establish and set up your Advertising or Royalty account, issue an account number, issue a password, log your activity and contact you from time to time. The Information helps us improve our services to you, customize your browsing experience and inform you about additional products, services or promotions that may be of interest to you. Should you ever deactivate your account with us, we will keep your information on file, but only use it to comply with regulatory requirements and to contact you occasionally with the option to reactivate your account.
We do not disclose or share Information about any of our users (whether active or inactive) to any affiliated third parties or non-affiliated third parties other than in the manner and entities set forth below:
To service providers for the purpose of opening, operating and servicing your account. Such service providers may include attorneys, accountants, auditors, financial and other professionals;
We do not share credit information, such as credit history, net worth, or other income information
CUSTOMER CONTENT SUBMISSIONS
Trademarks and Copyrights
[A]
The Broadcaster shall acknowledge all Trademarks & Copyrights ownership as pertains to the Agents Advertisements / Films / Videos / Products,as pertains to lawful practice and fair use of,and shall not sublet,broadcast the products outside of a Contractual agreement,or without financial compensation,nor shall alter or change any of the content of the Advertisements / Films / Videos.
[B]
That the Product Owners shall have already registered their own Copyrights and incorporated the copyright registration as deemed by contractual law.
The products protected by Ownership Copyright as pertains to royalty rights,shall include,All Archived Recorded Filmed Footage,Literary Material, Music & Images, dates & Scheduled Concerts available for broadcasting which are required by the broadcaster to be stored on the One World Television Channel Management archive database by arrangement,with all associated advertising material.
Unauthorized Copying: Licensee shall not, and shall not authorize others to, record, copy or duplicate any programming or other material furnished by "One World Television" Channel, here under, in whole or in part, and shall take all reasonable precautions to prevent any such recordings, copying or duplicating.
warranty: (a)
5 Star Film Co.Ltd. & One World Television Corp represents and warrants that Channel broadcasts, in accordance with this Agreement, of any of Agents programming, including One World Televisions commercial announcements, provided by Agent to Channel, shall not violate any applicable rules, regulations or written policies of its licensing Authority or other governmental authority having jurisdiction over 5 Star Film Co.Ltd Administration and the Channel "One World Television" and / or Agent, or violate or infringe upon the trade name, trademark, copyright, literary or dramatic right, or right of privacy or publicity of any party, or constitute a libel or slander of any party; provided, however, that the foregoing representations and warranties shall apply:
(1) The public performance rights in music
(2) to any material furnished or added by any party other than 5 Star Film Co.Ltd. after delivery of the programming to Channel,including Announcements,speak over or text introductions, or
(3) to the extent such programming is changed or otherwise affected by deletion of any material by any party other than 5 Star Film Co.Ltd. after delivery of the programming to Channel.
The Agent[s] agrees to indemnify and hold harmless the "Channel and its administrators parents, affiliates, subsidiaries, successors and assigns, and the respective owners, officers, directors, agents and employees of each, from and against all liability, actions, claims, demands, losses, damages or expenses (including reasonable attorneys' fees, but excluding Licensee's or Station's lost profits or consequential damages, if any) caused by or arising out of 5 Star Film Co.Ltd. breach of the representations and warranties set forth in the foregoing sentence. 5 Star Film Co.Ltd. makes no representations, warranties or indemnities, express or implied, except as expressly set forth in this sub paragraph (a).
Indemnity
Both Contracting Parties shall indemnify themselves from any legal claims,disputes,grievances outside the legal framework of this agreement that constitutes a right to share an agreed upon commission upon disclosure and engagement with,whose Names are the undersigned.
Both Parties shall hereby witness that they intend to behave respectfully & honourably with each other during and after the signing of the Contractual agreement,and shall agree to keep each others business affairs confidential,and not to disclose any business names or products to the press or any publication without the written permission from the other party.
Broadcasting Codes
It is the Content Providers responsibility to ensure that their material complies with all regulatory controls regarding broadcasting codes,and technical data.
Nothing contained in this Agreement shall create any partnership, association, joint venture, fiduciary or agency relationship between 5 Star Film Co.Ltd or the Television Channel owner One World Television Corp and Agent.
The Contract Agreement once signed represents the entire constitutes of the Agreement,any amendments must be formally applied for in writing before the sealing of both Signatures.
We reserve the right to revise, modify, and/or change the Privacy Policy & Broadcasting Policy at any time. Should we decide to make any changes to this Privacy Policy we will notify you of any such change by either posting notice on our website for public view or alternatively by notifying you by email of any changes to our policies.
Updating Your Information
In the event that you believe our Information is in anyway inaccurate, please let us know immediately. We will correct any inaccuracies as quickly as possible where necessary.
[B]

One World Television Channel
Administration managed by 5 Star Film Company Ltd.
THIS IS AN AGREEMENT BETWEEN YOU OR THE ENTITY THAT YOU REPRESENT (hereinafter "You" or "Your") and ONE WORLD TELEVISION. GOVERNING YOUR USE OF THE MEDIA KIT,ANY PRIVY INFORMATION and hereinafter ADVERTISING SALES ACCOUNTS,Service(s)").
Parts of this Agreement
This Agreement consists of the following terms and conditions (hereinafter the "General Terms") and terms and conditions, if any, specific to use of individual Services (hereinafter the "Service Specific Terms"). The General Terms and Service Specific Terms are collectively referred to as the "Terms". In the event of a conflict between the General Terms and Service Specific Terms, the Service Specific Terms shall prevail.
Acceptance of the Terms
You must be of legal age to enter into a binding agreement in order to accept the Terms. If you do not agree to the General Terms, do not use any of our Services. If you agree to the General Terms and do not agree to any Service Specific Terms, do not use the corresponding Service. You can accept the Terms by checking a checking-in to read this page.
Description of Service
We provide services for on-line collaboration,spreadsheet, customer relationship AND ADVERTISING SALES. You may use the Services for your business use or for internal business purpose in the organization that you represent. You may connect to the Services using any Internet browser supported by the Services. The sale of Advertising Slots however does not enter the category of a service,these are provided on a sales basis only. The Advertisers Portal is described as Advertisers & Advertising Agency Industry Clientèle access areas, that enables the Channels Program Schedules & Confidential Advertising Marketing information to be made know to Customers,potentials,and Advertising Sales Staff,in the confidentiality of this agreement.
Viewing the BBC Publications
You agree that 5 Star Film Company,and the Televisions Franchise Operators will not be liable to you or to any third party for any harm related to, arising out of, or caused by the leakage of any information concerning the Products disclosed within the BBC or any other Content Owners Program Publications for any reason.
Access to the Program Catalogue is only available to a client or potential client who has first registered with us and has been given permission to view programs accessed through our account.
Program Content Distribution
5 Star Film Company Ltd. are Program Content distributors. Buyer representatives can view the Program Catalogues after registering a request to do so at this website. They then need to submit our confidentiality agreement,before we send an access code to visit the portal as a guest on our account. The Content price quotes shall include our commission & also be subject to VAT.
User Sign up Obligations
You need to sign up for a user account by providing all required information in order to access or use the MEDIA KIT Services. If you represent an organization and wish to use the Services for corporate internal use, we recommend that you, and all other users from your organization, sign up for user accounts by providing your corporate contact information. In particular, we recommend that you use your corporate email address. You agree to: a) provide true, accurate, current and complete information about yourself as prompted by the sign up process; and b) maintain and promptly update the information provided during sign up to keep it true, accurate, current, and complete. If you provide any information that is untrue, inaccurate, outdated, or incomplete, or if we has reasonable grounds to suspect that such information is untrue, inaccurate, outdated, or incomplete,we may terminate your user account and refuse current or future use of any or all of the Services.
Personal Information and Privacy
Personal information you provide to One World Television through the Service is governed by 5 Star Film Company Ltd. & its Operator "World Television Corp"s policies, Your election to use the Service indicates your acceptance of the terms of the policy. You are responsible for maintaining confidentiality of your username, password and other sensitive information. You are responsible for all activities that occur in your user account and you agree to inform us immediately of any unauthorized use of your user account by email to this websites address or by calling us on any of the numbers listed. We are not responsible for any loss or damage to you or to any third party incurred as a result of any unauthorized access and/or use of your user account, or otherwise.
Fees and Payments
These terms & services shall also be governing adjacent to any Advertising Contract that has signed or shall be signed between One World Television its Administrators 5 Star Film Company Ltd or Operator World Television Corp and an Advertiser or Advertising Agency.
Contract fees paid to Advertising Sales Accounts may be payable on a daily weekly,fortnightly,monthly,quarterly or yearly transfer basis. A deposit of 40% or a minimum amount per Spot booking is required for all orders. The balance of the accountable sum shall be settled no later than 31 days from the broadcast dates,unless otherwise stated and agreed upon in writing.
If you would like the payment to be made through a different debit or Credit Card you agree to inform us at least seven days ahead. Payments for Advertising Campaigns must be paid for either in advance or subsequently within twelve business from when the last Advertisement was broadcast on television. Payments that are over due for more than four days shall be charged a late interest charge of 3.5% on the agreed upon overall service charge per month.
Restrictions on Use
In addition to all other terms and conditions of this Agreement, you shall not: (i) transfer or otherwise make available to any third party the Services; (ii) provide any service based on the Services without prior written permission; (iii) use the third party links to the sites privy information without agreeing to our website terms & conditions; (iv) or use their logo, company name, etc. without their prior written permission; or (v) use the Services for spamming and other illegal purposes. The Client shall not without the prior written consent of a member of the 5 Star Film Company Ltd Board, solicit the services of any Company employee, who has been engaged in the provision of services to the Client during the period of this agreement
Indemnification
You agree to indemnify and hold harmless ,One World Television Corp & 5 Star Film Company Ltd its officers, directors, employees, suppliers, and affiliates, from and against any losses, damages, fines and expenses (including attorney's fees and costs) arising out of or relating to any claims that you have used the Services in violation of another party's rights, in violation of any law.
END OF TERMS OF SERVICE
----------------------------------------------------------------------------------------------------------------------------------------------------------------------------------------------------------------
[C]
Terms of Use Agreement
BUYER

[Agreement Between "One World Television" and the Advertising Agency buyer.]



THIS TERMS USE AGREEMENT ("TERMS") IS A BINDING CONTRACT BETWEEN ONE WORLD TELEVISION (OR "WE") AND YOU ("YOU" OR "BUYER".) BEFORE REGISTERING AS A BUYER ON THE WEBSITE (THE "SITE"), PLEASE READ THESE TERMS RELATING TO YOUR USE OF THE SITE CAREFULLY.

By registering with Us to use the Site and submit offers to purchase media advertising spots Us via the Site, You (a) acknowledge that you have read, understand, and expressly agree to be legally bound by these Terms (including our ("Privacy Policy")), (b) agree to follow these Terms and all applicable laws and regulations governing our Site, (c) represent and warrant that you are at least 18 years old, and have the right, authority, and capacity to enter into these Terms (either on behalf of yourself or the entity you represent if you are using this Site on behalf of an entity). If you do not agree with the foregoing, you are not authorized to register or to use the Site.

All capitalized terms are defined herein or in our Privacy Policy which is incorporated herein by reference.

"ONE WORLD TELEVISION" PROVIDES THE INFORMATION AND SERVICES ON THE SITE TO YOU CONDITIONED UPON YOUR ACCEPTANCE, WITHOUT MODIFICATION, OF THESE TERMS. THE SITE CONTAINS SPECIFIC MEDIA KIT INFORMATION AND REFERENCES TO VARIOUS TYPES OF ADVERTISING MEDIA SCHEDULES.

Once You have registered to enter the Advertisers Portal as a potential "ONE WORLD TELEVISION" buyer, You will be able to use the Site and submit offers to purchase media advertising spots from Us. The offer and acceptance process is described herein (see Payment section below.)
Buyer Registration
Once You have registered, You will be able to view any Offers. You may change your registration information at any time.
As part of the registration process, You will be asked to create a user name and password. You agree to safeguard your user name and password, and You authorize us to accept any use of the Site through your user name and password as being used by You or someone authorized to act for you. You can set up a single log-in. You are solely responsible and liable for all Content posted to the Site and any Offers made under your name and password.
Once the reservation price has been formally accepted by both parties,and you make a buy on the "ONE WORLD TELEVISION" Booking Form, you will be required to provide your banking information.

If We accept the Offer, You agree to pay Us a 10% deposit of an agreed upon (fee) or a minimum reserve booking fee of no less than £1000 - £700 - £500 - £400 or £200 per spot,once the contract has been signed,no later than 6 days after the official reservation booking date.

When You submit an reservation through the Site, your reservation is closed and visible to only You,and "ONE WORLD TELEVISION". There are 2 ways that We can respond to your reservation,We can:
Accept your reservation as is (the reservation then moves to Payment Pending status);
Reject your reservation (if your reservation is a standard reservation,and another client makes a preferred reservation bid against it during the same day)
Then,
If We accept your Offer, the Offer becomes a bona fide purchase ("Media Buy"), and We will process your payment. We will generate a unique Purchase Order which is attached to your Media Buy. "ONE WORLD TELEVISION" and You are bound at this point, and You agree to pay to Us the deposit amount,plus Our agreed upon price,or the full barb rate at the delivery time,being no later than 32 days after the broadcast time. Advertisement files must be delivered no later than 8 days prior to the broadcast date,and no later than 4 weeks prior to the initial launch date.
If We reject your reservation, we do not take any payment from You and We have no further obligations to one another for the reservation.
If you make a standard reservation,the reservation wont come in to effect until the following day.
Payment Methods
You may make payment to "ONE WORLD TELEVISION" in the following way:
Corporate Bank Transfer.
When your payment is due (within 33 days after the Go Live Date of the Media Buy), We will collect payment from You. If your payment Method is Bank Transfer, We will notify you of the date of the transfer via invoice. You will not be able cancel the electronic transfer. You further authorize Us to resubmit any Bank Transfer that is returned for insufficient or uncollected funds.
If your bank account has insufficient funds, We reserve the right to collect for damages of insufficient funds to the full extent of the law, including any legal fees. In addition, any past due amount will accrue fees at a monthly rate of 3.5% of the total amount due until payment is satisfied in full.
Media Buys and Payments
The minimum pre-launch advanced booking reservation fees are £400 or £500 per spot order. However Spot allocations also carry a "preferred "£1.000 reservation fee,which will enable a keen client to Reserve the preferred Spots immediately,whereas the less preferred £700 reservation shall not come into effect until the following morning,which will enable another Client to book a preferred bid for that slot. We will not debit Your account at any time,but it is the buyers responsibility to transfer all balances due within 6 days of the purchase booking order acceptance.
Media Buyers who are contracting with 5 Star Film Company Ltd TV Program Content Distribution account are advised that a commission of 8% is levied on all orders and repeat play-outs. We can expedite purchases for Media Content buyers through our account to enable superb Program Content to be delivered a lot quicker,as a BBC Worldwide account can take up to 3 months to open.
Cancellations
You may not cancel an Offer once we notify You that we have accepted your Order. A withdraw from the broadcast schedule will occur certain forfeits as stated in the Broadcast Contract.
Of course, we cannot be liable for delays in delivery and / or non-delivery in event of an act of God, action by any governmental or quasi-governmental entity, fire, flood, insurrection, riot, explosion, embargo, strike, labour or material shortage, transportation interruption of any kind, work slowdown or any condition beyond control of "ONE WORLD TELEVISION". If you have any questions about our Payment and Refund Policy, or have a question about a specific charge, please contact your account manager at 5starfilmco@mail.com
License Rights
You retain ownership of your copyrights, trademarks and your other rights over your advertising Content, subject to the non-exclusive rights that You grant as described in these Terms. These Terms do not prevent You from granting similar rights to others during and after the term of these Terms. You also give Us permission to submit your advertising Content to Vendors of "ONE WORLD TELEVISION"
Prohibited Content
You agree not to submit to the Site any Content
that is untrue, harmful, threatening, abusive, harassing, tortuous, defamatory, vulgar, obscene, libelous, invasive to another person's privacy, hateful, or racially, ethnically or otherwise objectionable;
that infringes a third party's intellectual property rights, including any patent, trademark, trade secret, copyright, right of publicity, or other proprietary rights of any party;
that You do not have a right to transmit under any law or under contractual or fiduciary relationships (such as inside information, proprietary and confidential information learned or disclosed as part of employment relationships or under non-disclosure agreements);
that is false or misleading information about a product or service;
that is considered unsolicited or unauthorized advertising;
that contains software viruses or any other computer code, files, or programs designed to interrupt, destroy, or limit the functionality of any computer software or hardware or telecommunications equipment; or
that violates any applicable local, state, national or international law, regulation, or statute (including export laws).
Indemnification
You agree to defend and indemnify Us and any Vendors, third party providers and distributors and their respective officers, directors employees and agents from and against any claim, cause of action or demand, including without limitation reasonable legal and accounting fees, brought by or on your behalf in excess of the liability described herein or by third parties as a result of your use of this Site (including without limitation any violation by You of these Terms).
Risk of Use
"ONE WORLD TELEVISION" IS NOT RESPONSIBLE FOR ANY FAILURES CAUSED BY SERVER ERRORS, MISDIRECTED OR REDIRECTED TRANSMISSIONS, FAILED INTERNET CONNECTIONS, INTERRUPTIONS IN THE TRANSMISSION OR RECEIPT OF OFFERS OR, ANY COMPUTER VIRUS OR OTHER TECHNICAL DEFECT, WHETHER HUMAN OR TECHNICAL IN NATURE.
OUR LIABILITY FOR BREACH OF WARRANTY SHALL BE LIMITED TO THE COST OF THE OFFER AT THE TIME OF ACCEPTANCE (IF ANY) (SEE PAYMENT SECTION HEREIN.) UNDER NO CIRCUMSTANCES SHALL WE BE LIABLE FOR YOUR COSTS, LOST PROFITS, GOOD WILL OR OTHER SPECIAL,CONSEQUENTIAL OR INCIDENTAL DAMAGES OF ANY NATURE WHATSOEVER.
Disclaimers
THE COMPANY SERVICES ARE PROVIDED "AS-IS" AND "AS AVAILABLE" AND COMPANY DOES NOT GUARANTEE OR PROMISE ANY SPECIFIC RESULTS FROM USE OF OR CONTINUOUS AVAILABILITY OF THE COMPANY SERVICES. TO THE FULLEST EXTENT PERMITTED BY APPLICABLE LAW, COMPANY EXPRESSLY DISCLAIMS ANY WARRANTIES AND CONDITIONS OF ANY KIND, WHETHER EXPRESS OR IMPLIED, INCLUDING BUT NOT LIMITED TO, THE IMPLIED WARRANTIES OF MERCHANTABILITY, FITNESS FOR A PARTICULAR PURPOSE AND NON-INFRINGEMENT, AND WARRANTIES IMPLIED FOR A COURSE OF PERFORMANCE OR COURSE OF DEALING. WITHOUT LIMITING THE GENERALITY OF THE FOREGOING, COMPANY MAKES NO WARRANTY THAT YOUR USE OF THE COMPANY SERVICES WILL BE UNINTERRUPTED, TIMELY, SECURE OR ERROR-FREE, THAT DEFECTS TO THE COMPANY SERVICES WILL BE CORRECTED, THAT THE COMPANY SERVICES OR THE SERVERS ON WHICH THEY ARE AVAILABLE WILL BE FREE OF VIRUSES OR OTHER HARMFUL COMPONENTS, OR THAT ANY INFORMATION OBTAINED BY YOU ON, THROUGH OR IN CONNECTION WITH THE COMPANY SERVICES OR THIRD PARTY SERVICES (INCLUDING, BUT NOT LIMITED TO, THROUGH USER CONTENT OR THIRD PARTY ADVERTISEMENTS) WILL BE ACCURATE, RELIABLE, TIMELY OR COMPLETE. UNDER NO CIRCUMSTANCES WILL COMPANY BE RESPONSIBLE FOR ANY LOSS OR DAMAGE (INCLUDING BUT NOT LIMITED TO LOSS OF DATA, PROPERTY DAMAGE, PERSONAL INJURY OR DEATH) RESULTING FROM USE OF THE COMPANY SERVICES, PROBLEMS OR TECHNICAL MALFUNCTION IN CONNECTION WITH USE OF THE COMPANY SERVICES, ATTENDANCE AT A COMPANY EVENT, ANY MATERIAL DOWNLOADED OR OTHERWISE OBTAINED IN CONNECTION WITH THE COMPANY SERVICES, ANY USER CONTENT, ANY THIRD PARTY ADVERTISEMENT OR THIRD PARTY SERVICE TRANSMITTED ON, THROUGH OR IN CONNECTION WITH THE COMPANY SERVICES, OR THE CONDUCT OF ANY USERS OF THE COMPANY SERVICES, WHETHER ONLINE OR OFFLINE. YOUR USE OF USER CONTENT, THIRD PARTY ADVERTISEMENTS, THIRD PARTY SERVICES AND THE GOODS OR SERVICES PROVIDED BY ANY THIRD PARTIES IS SOLELY YOUR RESPONSIBILITY AND AT YOUR OWN RISK.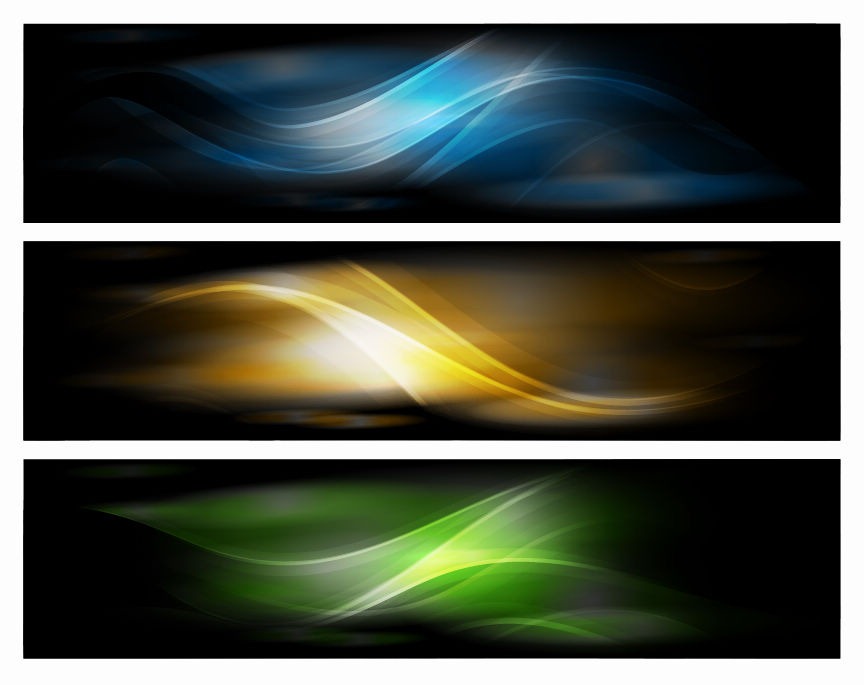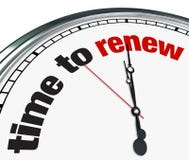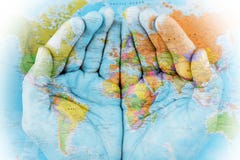 5 Star Film Company Ltd, trading as "One World Television" entered the Content distribution market purposely to enable the BBC backlog of non contracted Program Series,Films & Programs of all genres to reach International Channels on a non discriminatory & free enterprise basis.

Americas Got Talent! Did Americans like The Office?
Wait till You See this Talent!
Media Buyers - Can Join our Content distributor Program
Gain

A
CCESS
𝕐𝕠𝕦 𝕨𝕠𝕟𝕥 𝕜𝕟𝕠𝕨 𝕨𝕙𝕒𝕥 𝕐𝕠𝕦"𝕣𝕖 𝕞𝕚𝕤𝕤𝕚𝕟𝕘
𝕦𝕟𝕥𝕚𝕝 𝕪𝕠𝕦 𝕘𝕒𝕚𝕟 𝕒𝕔𝕔𝕖𝕤𝕤 𝕥𝕠
𝔼𝕌ℝ𝕆ℙ𝔼"𝕊 𝔹𝔼𝕊𝕋 𝔼ℕ𝔾𝕃𝕀𝕊ℍ ℙℝ𝕆𝔾ℝ𝔸𝕄 ℂ𝕆ℕ𝕋𝔼ℕ𝕋