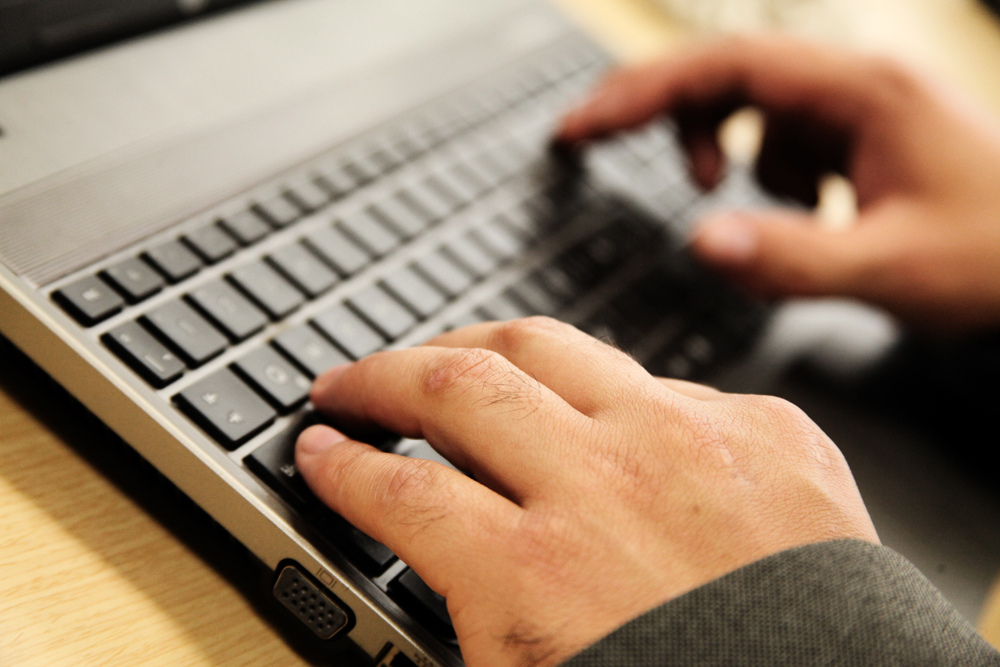 For advertising media please click "Other"

This is what we do!
Send in Your Content clips for review.
If we go with it,we will set up a Client account at a cloud invoicing & deliverables Accounts software site.
Your Content will be seen by broadcasters. You will receive alerts when there is interest shown


Become a content provider agent, sourcing music videos for a TV Channel
5 Star Film Co. Ltd will pay agents £500 per one hour quality broadcast video located.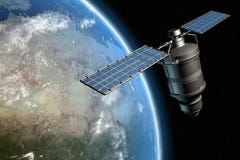 The One World Television Channel will also be re-launched & Broadcast Managed
and operated by the Advanced Broadcast Service on Free view.
(It is of utmost important that Investors or Franchise Buyers will gain a complete understanding of the Channel as well as surety of its validity to launch. The Master Control Broadcast Operator Partners understand this as well,this is why we will be inviting them to tour the Master Control Studios in London & Meet the Channel Operators)
Bilal Memon
Head of Broadcast Operations at ABS Broadcast
London, United Kingdom
Head of Broadcast Operations
Bilal is an experienced broadcast operations and business manager. He holds a degree in Commerce (B.Com) and a Masters in Business Administration (MBA). In addition to overseeing all broadcast operations at ABS he has company-wide responsibility for Staff Training and leads our programs for maintaining service standards, incident investigation and reporting.
Mukund Patel
Head of Technology & Engineering
Mukund is a highly qualified and experienced broadcast engineer. He holds a degree in Information Technology and
Multimedia (BSc). He has a successful background in broadcast facility design, installation and management and has overall responsibility for all technical operations at ABS. He has personally led the design and commissioning processes for ABS's new MAM centre.
Sass Jahani
Chief Executive
Sass Jahani is a serial entrepreneur and a qualified broadcast engineer. He holds a degree in Electronics Engineering (BEng) and a Masters in Business Administration (MBA) from Imperial College, London. He is a long standing member of the Institute of Directors (IoD) and also the Institute of Engineering and Technology (IET). Following a successful post-graduation career with the BBC in London, he incorporated his own business in 1990 since when he has been building, developing and managing a series of businesses in the broadcast technology space.
Experience and Excellence
Our business was founded by Sass Jahani, an ex BBC Broadcast Engineer, over 20 years ago. From the outset we have been involved in the television broadcast sector, designing and implementing bespoke broadcast installations internationally. Since the advent of the Sky Digital platform in the UK in 1998 we have gained considerable recognition as a service provider having developed our playout operations centre which now supports the needs of more than fifty TV channels. By strategically combining traditional broadcast practices with the latest technology and innovative thinking, we have pioneered many of today's best practices in the multi-channel playout and transmission environment as evidenced by our Absolute Delivery Platform. Through our ABS Academy we have formalised the training process for staff in our sector which has now become a cornerstone of our ongoing endeavour to achieve excellence in our delivery of service.
Technology and Service
Over the years we have developed a reputation for excellence based on sound business principles. Our technical facilities are based on the best Available Reliable Maintainable equipment. New innovations in the industry are immediately adopted and merged into the mainstream of our Absolute Delivery Platform as soon as their efficacy is tested and proven. Staff, with an appropriate cultural understanding of our clients' businesses, are recruited and trained to automate television transmission workflows and operations. Staff retention at ABS is the highest in our sector as is our diversity record, in keeping with the global nature of our clients. Our focused approach to broadcast services has proven to be our greatest asset; we run a smaller and more directly focused operation than our competitors in multinational corporations, we are more flexible and better able to stay close to our clients' changing requirements. We always take decisions quickly and move with unparalleled speed to bring new technologies and working processes online in order to give our clients the competitive advantages they need to succeed in their respective businesses.
Future Thinking
Our program of planned investment for the future has just brought online one of Europe's largest Mass Digitisation and Media Asset Management centres. We are mindful of our clients' needs to maximise the revenue potential of their content assets. To that end we boast one of the largest facilities for mass content digitisation, user friendly archiving and fast turnaround re purposing of large volume digital media suitable for delivery to any platform. We have positioned ABS as the content digitisation centre of choice for content owners and television channels. Our mission, as a service provider in the broadcast space, is to take the technical headache away from television channels and content owners, leaving them to focus on their core business; monetising their content.
Advanced Broadcast Services Limited, 11 Park Royal Metro Centre,
Britannia Way, London, NW10 7PA, United Kingdom


© Advanced Broadcast Services Limited 2016
Your Total Delivery Platform
ABSolute Delivery Platform provides an end-to-end service allowing you to broadcast from any location to any territory.
In the modern TV market, channels need more than the regular BMS or Playout functionality. ABSolute Delivery platform enhances the services to allow further flexibility and versatile opportunities to get your channel on air.
There is an initiative in the broadcasting industry to standardise IP delivery, file formats, loudness etc. in order to maintain and regulate a standard of quality. However, the complexities and challenges of a fast-paced channel management have proven this almost impossible. The delivery platform has a plethora of tools to manage these challenges and ensure content is suitable for broadcast, reducing the risks of running a television channel.
Live programming offers channels a chance to produce their own content and build their brand through a cost-competitive production strategy. ABSolute delivery platform allows you to connect any production studio across directly into your channel's playout. Managed studio services are available as part of our platform with various locations around London.

The ABSolute Delivery Platform™ truly combines and integrates every aspect of TV transmission technology to provide an end-to-end service to get you ready for broadcast. There is no limit to the scale or complexity of facilities we can offer.
Launching New TV Channels
Our extensive experience launching new TV channels in valuable marketplaces illustrates how we understand the technical and commercial dynamics of TV channel management.
We can project manage your channel launch from start to end, providing great support and assistance throughout. No matter how simple or extravagant your idea may be, we can develop, execute and grow it to fruition.
Global Reach
Diverse distribution is now a key part of the playout service as global markets have matured. The survival of any channel is dependent on delivering their programming in a variety of formats to multiple platforms and devices via multiple cable headend and satellite platforms.
ABS Broadcast boasts a hard won reputation for global distribution achieved with minimal lead time to facilitate our channels'' flexibility and versatility.
Channel Turnaround
Today we broadcast to almost any platform or teleport in the world. Our London location, and huge connectivity capabilities, means our multinational clients can re transmit a single feed to dozens of different international territories in the Americas, Asia or Africa, with local commercials and promos.
And Finally SKY PARTNERS "INFORMATION TV"
the team
Our management and production teams comprise experienced professionals, entrepreneurs, schedulers and marketeers with a formidable knowledge of the digital TV and online marketplace. We are a service business and live or die by the quality of service and understanding which we give to our clients. We exist to help companies realise their own business potential and pride ourselves in listening and responding. Our success is simply a reflection of our clients' success.
Fred Perkins - founding Chairman & CEO
Fred Perkins has over 25 years' experience in the information industry. He was Chief Executive and Chief Operating Officer of The Stationery Office Ltd (TSO), where he was part of the management team which bought the HMSO business operations from government on its privatisation in 1996. He has also held director-level posts at The Financial Times, McGraw-Hill Publishing, and Citibank.
---
Adam Bishop
Adam is a senior business development executive from within the telecommunications and utilities markets with strong corporate skills mixed with 18 years as an entrepreneur. He was a senior manager at British Telecom where he ran BT's high-value sales team specialising in international and outsourcing services. He then travelled extensively throughout the world examining markets and business opportunities for BT.
---
Ryan Scarratt
Mountain climber, Arctic explorer and soon to be hobbyist racing driver Ryan likes to take on a challenge. Ryan is an expert in the broadcast industry working with the largest technology companies and their major customers for two decades. An expert in commercial negotiations, and championing customer's visions as if they are his own. Ryan builds on hands-on expertise in post-production, playout, and channel distribution in finding ways for channels to profit and succeed.
---
David Bruce
David Bruce, ACA, has spent the majority of the past 30 years assisting ambitious media owner-operators achieve their financial aspirations. Most notably when he partnered a radio professional with start-up capital of £300k to build a top 10 UK commercial radio group worth £70m within 8 years. David recently oversaw the rise of an independent solutions provider to the hospitality sector from £3m turnover to £20m in 5 years.
---
Kiaron Finnegan
Kiaron has twenty years' experience in television production and management. He has launched and managed whole channels being involved in all aspects from initial concept, through production to launch and day-to-day running. As well as working for ITV, Channel 4 and other smaller outfits, Kiaron was the Managing Editor on the successful Kilroy series for the BBC.
---
Ross Ravago
Ross Ravago has over 10 years' experience working in the media sector specializing in advertising & sponsorship, content production, distribution, affiliates and TV/online marketing. Ross started his media career at ITV where for 7 years where he client managed some of the UKs biggest advertising agencies. Ross' entrepreneurial spirit saw him move into online gaming, working for Gaming Media Group where he managed a Pan European TV channel, The Poker Channel.
---
Maisie Bishop
After graduating Leeds University where she read Zoology, Maisie had worked in a variety of environments, including a mental health hospital, a water treatment plant and the Natural History Museum. Through these roles she gained invaluable experience in project management, customer service and office administration. After joining information tv in 2013 as an intern, Maisie now manages the Showcase Channel prospects and airtime sales, working with new and existing clients. She is a qualified Scuba Diver and travel junkie.
---
Damian Judge
Damian has experience in television,16mm film, and radio production. Joining the information tv team in 2006, he has gone from scripting and devising new programme content to the planning and delivering of multiple micro channels, and full international broadcast services. Setting up various playout launches within different TX environments, Damian has a proven track record of ensuring optimum levels of professionalism are maintained at all times.
---
Tom Morley
Tom joined the information tv team in early 2014. He has a background in film and television production and recently graduated from the Film Masters program at King's College London. He currently serves as the company's Presentation Scheduler, handling content and scheduling for the information tv Channel as well as providing ad hoc assistance to the production team as a whole.
---
Josh Court
Josh has been a motion graphics designer since he left university in 2012. He started as a freelance and then joined information tv in February of 2015. Motion Graphics is a passion of his, and since university he hasn't stopped teaching himself new techniques and software applications to benefit his work. He enjoys taking on projects of all shapes and sizes including Branding, TV Adverts, Editing, Sound Design and even technical troubleshooting.