Introducing a New Television Channel that will strive to differ from the norm!




Looking Forward to Airing on SKY - Yet SKY is not the Limit!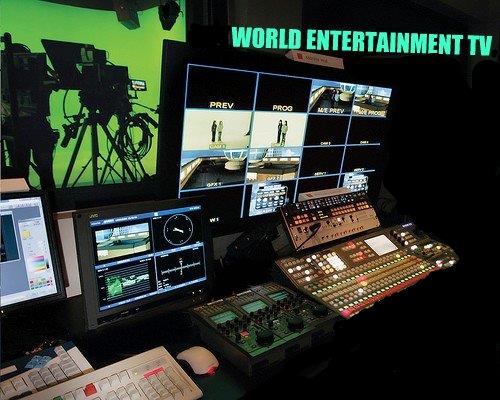 In the U.K alone, perhaps over one hundred Television Channels are competing for the viewers attention at any one time.
What we believe is necessary is to ascertain what makes a Channel different or stand apart from the status quo.
It could be said that many Channels Copy one another s Program Content on the basis of Corporate strategy,related to assuming what shall be popular,and in doing so establish a status quo system of programming standards,that governs simply a repetitive syndrome of repetition that is not in recognition of,nor in actual consideration of the Audiences interests.
In as much as some Television Channels seem to have a tendency of over repeating certain programs,this trait may have stemmed from the conclusions that analysts gauged as simply,as to how many viewers watched the last episode of one of the Programs that perhaps 6 or 7 of the top Channels have been running consistently over the Years. This may make sense for profits,but only a Smaller Privately Owned Channel,can determine to govern its Program standards by its ethics,rather than what Corporate Policy dictates as to how shareholders interests must be satisfied.
We define the over running of repeats as simply " faute pas" and prefer to adopt a strategy of non-competitiveness with other channels,by adhering to a policy of not scheduling programs that other channels are broadcasting, day to day scheduling.


The Station is highly motivated towards sponsoring the best of New Film makers who have quality Films already Produced yet with less opportunity for Broadcasting Contracts without a dedicate sponsorship. This goal shall be achieved through a proposed forcasted beacon TV Program called "The Film-Makers Review Show which will focus on One Film Maker and their work once per month,and shall be bringing to the Public Films that rarely anyone outside of the Cannes Festival is likely to see. The Films shall be previously reviewed by a University Lecturer & critic prior to being selected for General Broadcast.To help achieve this objective, the Channels Producers seeks to attract Film Makers via their Websites & relevant Social Network Sites in order to draw the Talent to the Stations Review Show.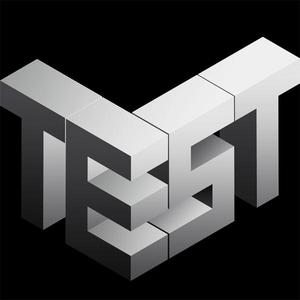 ADVERTISERS & AGENTS: WE ARE READY FOR YOUR TESTS! WE WOULD LIKE TO OFFER YOU INCENTIVE DISCOUNTS TOO. (Navigate to see the Program Schedule)
75'
More than 40 years ago, a young film-maker and aspiring musician, Dick Fontaine, made a film about the brilliant and influential jazz saxophonist Sonny Rollins. Rollins had recently and suddenly rejected fame and 'the jazz ...
1 x 90'

The BRIT Awards ceremony is the most anticipated night of the British music industry calendar. Established in 1977, the awards are now an annual glittering, champagne-fuelled, star-studded evening featuring live performances ...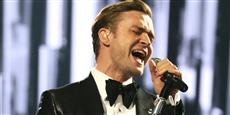 Relax! let "One World" Entertain You

Pure Fire-Side Entertainment

One World * Television Goal is to establish an International Archive of broadcast Content that exalts the Worlds finest Cultural accomplishments & justly enables virtuoso Musicians & Performing Artists the opportunity to promote their Works to an enlightened Audience who appreciates the traditions of the Theatre Stage as Well as the diversity of the Worlds Ethnic as well as established genres.
These traditions comprise but are not limited to...Classical,Ethnic,Folk,Jazz,Flamenco,Breton,Celtic,Indian Classical,Klesma,Latino,Salsa,Africa Hi life,Rap,Accappela,Barbershop,Gospel,Choral,as well as contributions from the Avant Garde & experimentalist artisans.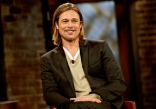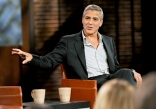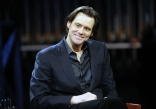 A Studio Produced Concert Series named "World Class Acts"will be
scheduled to present debutante Musical Accomplishment within the

format of Monthly début Shows featuring a live Concerts Program
which will honour the Folk & ethnic Origins of various Cultures traditional
Musical Heritage. The Show promises to be unique,Inspiring & entertaining.
More...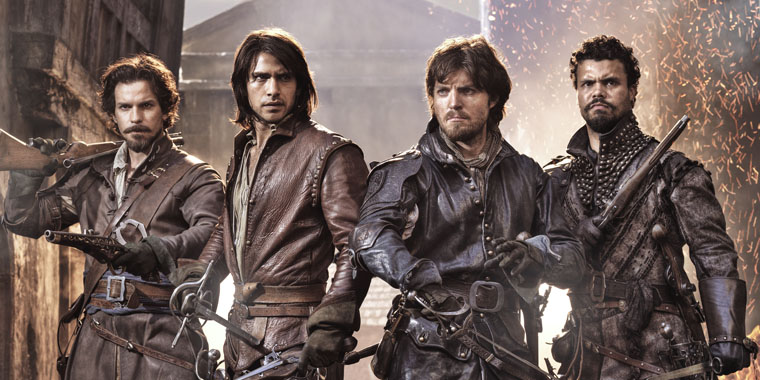 A fresh, contemporary take on the much loved characters and stories, this epic series follows d'Artagnan, Athos, Aramis and Porthos as they fight for justice, for honour, for love and for adventure.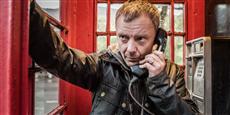 3 x 50'
John Simm stars as a man on the run, desperate to clear his name for the sake of his family in this edgy, fast-paced thriller.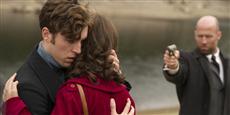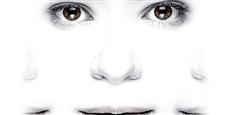 10 x 60'
The multi-award winning, original series returns for a new gripping season. Sarah is now in a desperate race to find her daughter, and in the middle of a war with pro-clone Rachel.
6 x 50'
A stylish, edgy spy thriller set in the Cold War, where enemies and allies can't always be separated, and espionage means getting your hands dirty.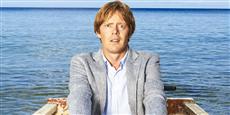 8 x 50'
Bringing a dose of sunshine back to the small screen, Death in Paradise returns for more impossible murders on the beautiful Caribbean island of Saint Marie. The new series brings a new detective – but can he prove he's the man for the job?
6 x 50'
Sarah Lancashire stars as Catherine Cawood, a police sergeant in a small town where drunkards, drug addicts and teenage pregnancies are a way of life.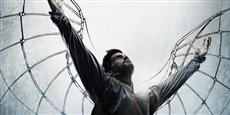 8 x 50'
From the mind of David S. Goyer. In a world where thought and faith are controlled, one man fights to set knowledge free. The secret history of Leonardo da Vinci's tantalizing life reveals a portrait of a young man tortured by a gift of superhuman genius. A hero armed only with his genius, Leonardo must take up the fight against foes who use history to suppress the truth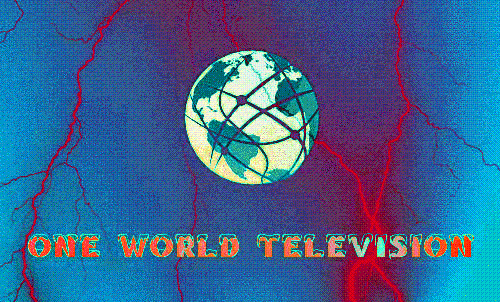 What is fire side Entertainment?

Broadcast Content that is low on Anxiety & aggression...
High on Inspiration, Positivity & Humour!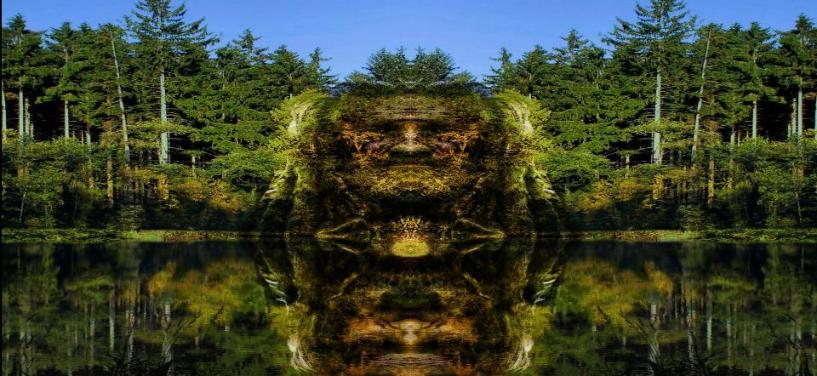 Soon You can Sample some Content!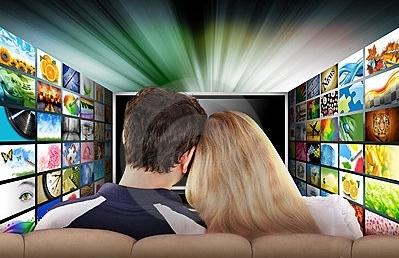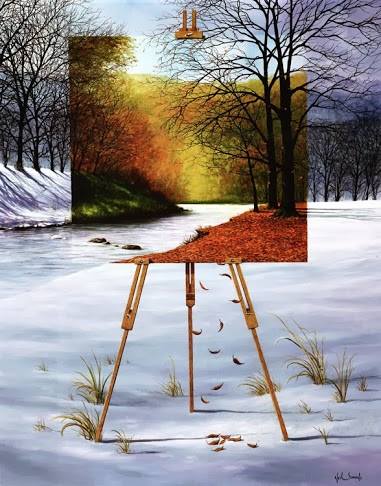 Have You Seen the Worlds Most Beautiful Building?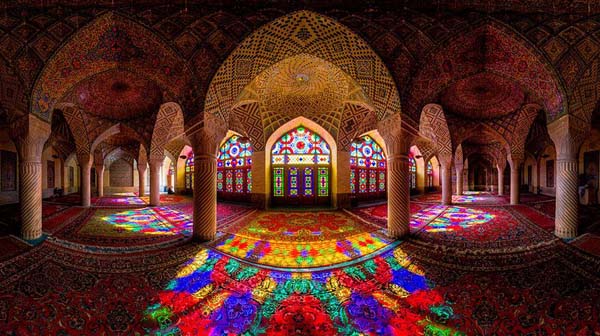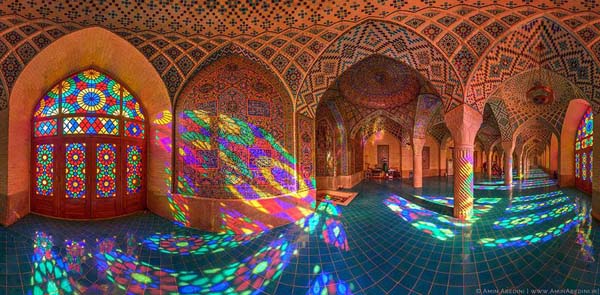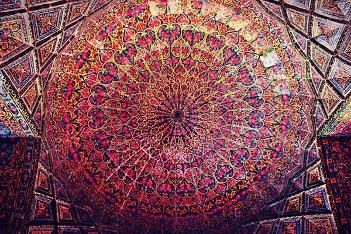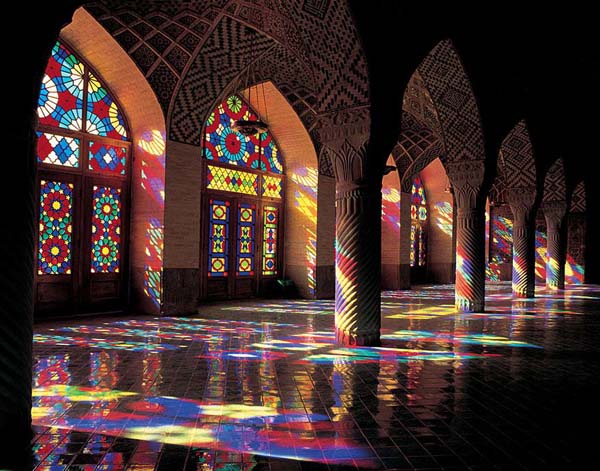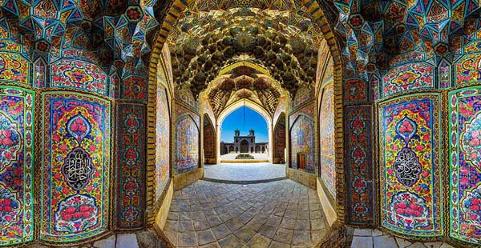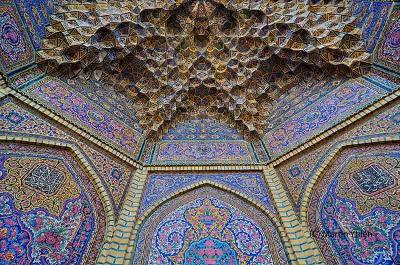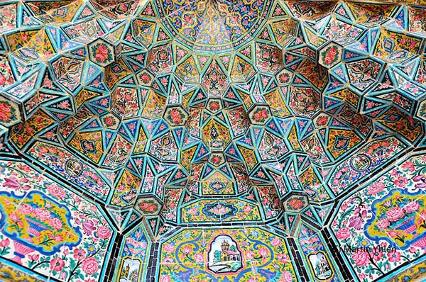 Projects in the pipe-line.
A new Comedy Sketch Show Featuring a Soon to be discovered Master Fool Impersonator & Comic Buffoon!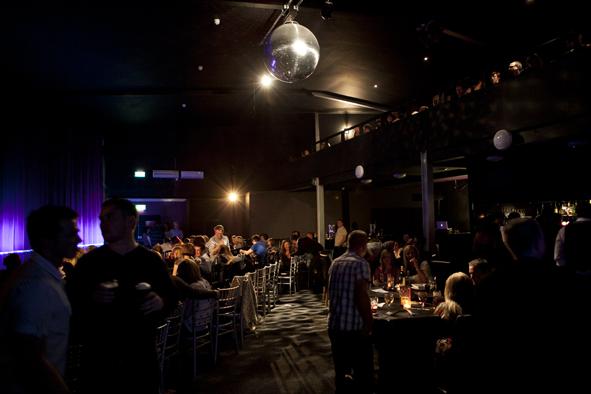 The New Channel will limit the broadcasting schedule to three and a half days per week,for one year.
Its hilarious so, best wear a rubber tyre around the chest to keep the ribs in. Now that isn't funny!
This applied limitation enables a concentrated consolidated focused team to be able to have more time to develop New Productions,as well as enabling the Viewers to be able to watch a Channel that isn't over diluted with sub-standard content,but is concentrate with content that is selected with purpose to provide a service that is Consumer friendly oriented as defined by Our ethos.
Our Pledge is to provide a relevant Channel that is also dedicated to Providing sponsorship to the Content creators of Program Production,rather than becoming tied to dependency upon the continual renting of content that other Channels heavily rely upon.
This means that the following limits shall apply to Our Broadcasting Philosophy as a means to establishing that alternative perogative.
"One World * Television" shall drastically limit play-out of the following genres,Horror Movies,Crime and Violence,and further more rule-out Pop Music,thrash & Heavy Metal.
Content that includes Murder,Hatred,Angst,depression or despair,will be subjugated for more uplifting features; after all its Your Weekend,we dont want to join the status quo,but to witness its exultation through the merit of example. Some People may think that this shall eliminate entertainments variety & scope completely,but this is not the case.
The expression of imposing limitations upon these genres in the World of Entertainment,can be compensated by the incorporation of the inclusion of Weekend Entertainment content that fits the following genres that may even inspire a little shed of happiness and harmony in the home.
CONTENT WE INTEND TO SOURCE:
WEST END & BROADWAY, LIVE THEATRE & MUSICALS. STAGE COMEDY ACTS. FRESH COMEDY PRODUCTIONS.
INTERVIEW * HOST CHAT SHOWS. TALENT REVIEW SHOWS FEATURING THE FOLLOWING GENRES: ACCAPELLA,BARBER SHOP CHOIR. CHORAL. GOSPEL, TRADITIONAL / CONTEMPORARY & AVANT GARDE JAZZ. ENGLISH FOLK. SCOTTISH IRISH CELTIC FOLK. FRENCH BRETON MUSIC. PARISIENNE CABARET. FLAMENCO. LATINO. SALSA. CALYPSO. TRADITIONAL MEXICAN & BRAZILIAN. CAJUN, BLUEGRASS & AMERICAN FOLK HOE-DOWN,LEGENDARY 1970S MEGA-STARS, VEGAS ACTS,CIRQUE DU SOLIEU,MOSCOW AND CHINESE CIRCUS, PENN & TELLER ACTS, MAGIC ACTS, STAND UP COMEDY,SITCOM COMEDY,CATHERINE TATE,ROWAN & MARTINS LAUGH-IN,MODERN OPERA, CLASSICAL & CONTEMPORARY QUARTETS,TRIOS,GUITAR,CELLO,PIANO PERFORMANCES,MODERN OPERA. ORCHESTRAL. MEDIEVAL CLASSICAL FROM WILLIAM BIRD TO BAROQUE,TROUBADOUR.MINSTREL.GYPSY. NOCTURNES. JESSE NORMAN CATHERINE BATTLE PERFORMANCES. HARRY SECOME, PERFORMANCES,DEAN MARTIN,FRANK SINATRA,BOB HOPE,DANNY KAY,ELLA FITZGERALD,LOUIS ARMSTRONG,SAMMY DAVIS JUNIOR.TABERNACLE CHOIR.KLESMA.SCOTTISH MILITARY TATTOO BAGPIPES,COMEDY FILMS,EDUCATIONAL DOCUMENTARY.AFRICAN HI- LIFE,INDIAN CLASSICAL.JAPANESE TRADITIONAL.. FILMED FESTIVALS,COMMENTARY FROM CANNES,CLASSIC SHOW BIZ.MUSIC HALL.
OUR OWN EDINBURGH FESTIVAL REVIEW SHOWS.
Has anything been missed out?

Yes! That would be Heavy Rock, Metal,Punk, Hard Core and general Chaos.

Finally! Another feature that shall make the "One World * Television Channel different from other Channels is the unique scheduling where we will play-out nearly 100% of all Repeats Programs on one day of the Week only. This feature shall enable anyone who has spent a week end evening out and have missed the Program schedule to be able to locate them all on one focused catch-up TV afternoon & Evening on Mondays. This enables the other three days schedule to maintain a far fresher content value which should enables a Viewer loyalty base to develop confidence in Our consent to bring New fresh Material to the screen,without their viewing enjoyment being constantly impeded by a glut of repeat programs.
Firm in the belief that keeping Viewers happy with the service, is the respect that is aspired to,in gratitude for the honour of being able to launch such an enterprise.
The Channel is dedicated to supporting Performing Artistes,Creatives & the Greatest neglected Talent the World Over!
Enquire about...

"One World Television"
Products / Franchise Services:

OUR BROADCASTING POLICY:
Harmony in the Home is the centre of Our Focus. We certainly are grateful to be given the opportunity to prove the worthiness to promote the Performing Arts,even as Sir Alan Yentob from the BBC has surely strived to do,only to have found himself restrained by the tastes of his Mentors,who perhaps were more inclined to listen to what Market Researchers told them concerning the programs profitability rather than to strive to reach a more neglected Audience who have to resort to search an eclectic source in order to satisfy their taste for both the Avant Garde & stunning Musical Talent. The New Series in the Pipeline is called "World Class Acts" and certainly those who successfully auditioned can earn successive royalties that will enable these Acts to gain exposure,as well as the financial impetus to engage in developing their
Career
.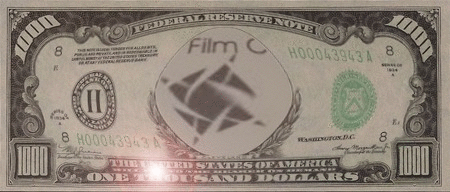 "One World Television" is a European Franchise Channel Operation, presently on hold, waiting to be broadcast throughout Europe.
Industry Professionals who would like to know more,can contact a "Representative" from the Contact page.
A New Channel is about to be Born!

OUR BROADCASTING POLICY:

One World Television is the response to the many Viewers who are concerned that their teenagers are growing up under the influence of hundreds of Television Channels that are pouring out programs that glorify Violence,as typified by the usual Police versus organised Crime series. Not only was the Gangland scene in America created on the backs of these programs,but social Scientists claim that domestic violence has been generated in the home,due to an instensification of the negative influences of these genre of Programs.

Harmony in the Home is the centre of Our Focus.

We believe that there is a valid place on the Network for a Brand Channel that seeks to establish a haven for harmony in the home, by providing Weekend light entertainment that is focused on providing positive entertainment through the Performing Arts,such as Classical Jazz,folk Music,Open Mic,
including Comedy

, Films,Drama,and Educational Programs. Our aim is to launch Our Brand with the type of Audience in Mind who would like to escape the same old run of mill programs that play on their nerves,create tension,angst,and who would prefer that they enjoyed their weekends freedom from work,to de-stress,relax in the sanctuary of their homes and enjoy themselves rather than allow their senses to be invaded. Our sense of ethics acknowledges the idea that Children will be growing up with a Television Channels content touching their memories,so we would like theirs to be positive ones.
| | |
| --- | --- |
| | FRESH CONTENT & NINE NEW SERIES |
SKY is the Target but not the Limit!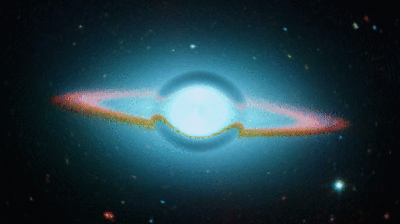 We are scheduling 9 New Series and a plethora of quality Productions from the
BBC that other Channels are simply not buying; only because they are considered too
expensive in comparison to recycling a Channels archived and owned Content list,and
in other words dishing out repeat after repeats!


One World Television is holding a torch for more Fresh Program Content

and less coursings of Repeats!
"ITS FIRESIDE ENTERTAINMENT"
Fire is the natural element that provides warmth,nurtures memory and supports inspiration and enlightenment.

The "One World Television Channel" is tuned in to providing that "auspicious" Fireside Entertainment
that can manage to muster those moments of harmony that can foster past and future memories of happiness in the home...
this simply is the theme.
How? Thats as easy as not schedulling zombie horror,gore,blood n guts and in your face Murder.
and on a less serious note...