A Glimpse at the Professional (Core) Team
The Core team is available to operate the Franchise & licensing side of the business model.

The One World Television Channel is also available as an International Franchise for launch & deployment on up to eight International territories. Commencing 2017 the Channel owners 5 Star Film Company Ltd are opening a Franchise bid offering for eligible prospector media buyers which will enable them to launch the TV Channel on one SKY Network EPG..
The offering represents a bonanza for the winning bidder as an opportunity to earn 8% equity on a TV Channel that will have all its advertising requirements & revenue assigned it service it from a Media Sales house.
The Core Team will launch & operate the Channel at the Franchiser expense,whilst the successful Franchisee will be required to provide an website administrator as well as a minimum of three program schedulers.
About the Brand!
Fire is the natural element that provides warmth, nurtures memory and supports inspiration and well being.
The "One World Television Channel" "Program Content" is tuned in to providing that auspicious "Fireside Entertainment" that can manage to muster moments of harmony that foster memories of happiness in the home.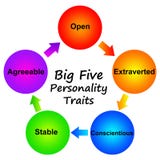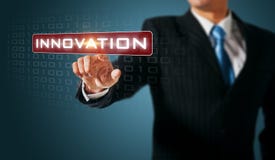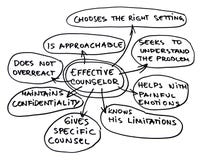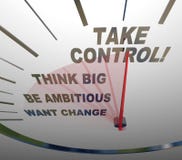 (Lorena Carey): (One World Television Channel Senior Broadcast & Traffic Manager)
(Chief technical Compliance Officer & Director @ 5 Star Film Company Ltd)

Excuse Me,Have You ever heard of Jim Carry?
Experience

August 2015 – Present (2 months)Sembach, Germany

February 2005 – August 2015 (10 years 7 months)Sembach, Germany
•Subject-matter expert in multi-media production working independently and in collaboration with clients. Conceptualize, plan, research, develop and arrange production of radio and television news, feature programming, public information spots and web based multi-media products for audience of 323,000 in 56 countries across five time zones.
•Anticipate and resolve production related issues during conceptual development. Advise technical, operational and esthetic solutions, capabilities and compatibility of a variety of broadcast technology and media formats.
•Field producer/reporter and able to perform duties as a camera, audio and lighting duties.
•Develop, research, write, photograph, and edit products, interviews, news stories and feature based specials for radio, television and web based media distribution systems.
•Coordinate required logistics, subject matter expert interviews, graphics, photographs, editing, script-writing and promotion of final products. Manage complicated logistical arrangements on short notice at remote locations with high-ranking military, civilian or host nation personnel requiring extensive senior-level staff coordination.
•Schedule 11 television and 8 radio channels daily. Determine and employ day-part strategies for radio and television resulting in effective communication to specifically targeted audiences. Work with rapidly changing events and sensitive subject matter fulfilling objectives within short deadlines.
•Archive spots and b-roll for future airing, production and historical use. Review media content for quality, clarity of description/caption and determine the suitability for movement to the network media management storage system.
•Provide training and technical oversight to new employees on basic methods and techniques of radio and television writing, editing, announcing and operating cameras, recorders and non-linear editing systems.
April 2001 – November 2004 (3 years 8 months)Baltimore, Maryland Area
• Monitored, trouble-shot and aired live and pre-recorded television programming. Collaborated with station traffic manager to resolve issues in daily playlists. Updated broadcasts with program ratings, weather reports, live updates and crawls. Worked with News department in production of live news, traffic reports and weather updates from studio and remote locations.
• Recorded live programs, positioned antenna for satellite network TV feeds and dubbed tapes for air. Served as first-line of quality control for all products provided to ABC for airing.
• Coordinated with advertising department to provide video requests, develop and manage publicity campaigns and schedule and target commercials.
• Produced live and pre-recorded news, local talk shows, specials and sporting events. Instructed and informed on air talent and lead director of camera changes, lighting and studio issues. Coordinated between director and talent. Operated robotic, remote cameras, teleprompter. Worked with Kyron system to provide graphics such as lower thirds, full screens and credits.

Have you ever heard of Jim Carry?


Most Recent Works:
Production and Stage Manager at Doppelgänger Productions: "The Picture of Dorian Gray" from March 2014.
Director of "Close Up Magic – Reality Altered" street magic show by JERAN from Feb 2013.
Director at Blue Eyed Production for feature film "Stitch'd Up" from Nov 2012 till March 2013.
Recently involved and worked with 5 star Film Company a start up company as Compliance Officer and Production Manager.
Great range of practical experience, with ENG Broadcast cameras, Sony EX3 and Cannon 5D cameras and have been involved in the media industry for more than 5 years.
Intense 2 to 3 years experience in Sales & Direct Marketing where business skills like up selling, cold calling, closing deals, negotiating and building relations were practiced and achieved.
Good knowledge of editing softwares FCP/Adobe, social media marketing, online marketing, content development, execution, and marketing tools SEO, SEM, ORM etc.
Achievements:
Developed several productions, Clear-Cut Films as Founder, Creative Producer and Director, where several short films, features, documentaries, theatre, contemporary performances and studio projects were made. Presently working in Mumbai(India)
London(UK).
Worked as Production Assistant, with Olympic Broadcasting Services, at London Olympics and Paralympics 2012.
Also operating all aspects of production; scheduling and budgeting, in a broad spectrum of entertainment media including Olympic Broadcasting Services.
As Production Manager & Stage Manager at Artemis Production; organized one of London's fabulous and successful shows, a promenade theatre, one of a kind, "Sign of the Strawberry" that received excellent press reviews and accolades.

(Mark Christopher Lee)

(Public Relation & Promoter, contractee)
Would make polite conversation with Jim Carry.

( MD of Nub Music and Nub TV - a new music show contracting to One World Television,Sky TV ,when launched)

Summary
(Mark Christopher Lee) is our Publicity Officer and is also in charge of Promotions. Also MD of influential new record label Nub Music an influential new record label and is according to Billboard magazine an out of the box thinker and the genius behind the The Pocket Gods 100x30 album which has taken the media by storm and has been nominated for awards. Mark is also a grammy nominated composer and has produced music for films, tv and advertising - clients include Hewlett Packard, O'Neill and the Travel Channel.

Mark writes and records music in a short turn around for TV/Ads and Film. All one stop and cleared for use. He has had credits on Sky TV, & BBC,
Nub Music record label, always looking for new talent,clears & promotes Music Videos for the One World Television Channel.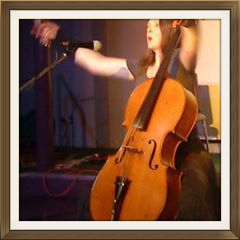 Julia Palmer-Price
Would definitely Chase Jim Carry (a lot)
Director: [Program Scheduler]
Music Professional,Teacher & Recorded Débutante.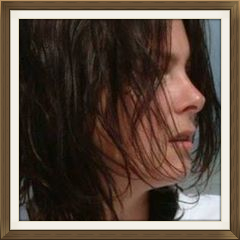 Rebecca Holder
Maybe would get along with Jane Carry
[By Contract] Accounts Manager.
Has held multi-million weighty accounts
for Firms such as Apple & Goldman Sacs.



Evangelos Taxiarchos.
[Not quite Your Jim Carry}
[Marketing Executive,Directors P.A.]
Previously, a Production Manager serving 110 Employees.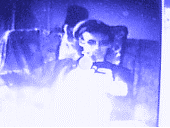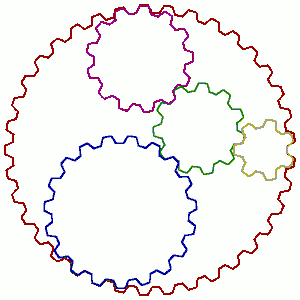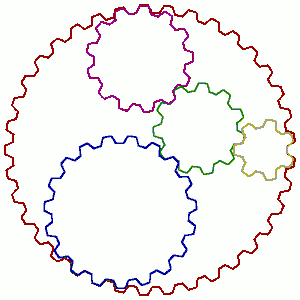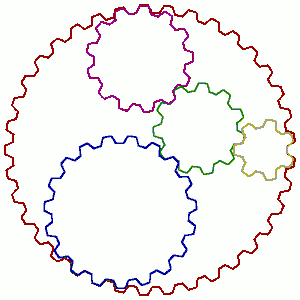 Laird A Salmon
The Self & the Higher Self!
(Channel Director,Program Planner)
Founder of 5 Star Film Company Ltd
& 11 ingenious Intellectual Property licensing Models.
(Jim Carry and I would definitely get along!)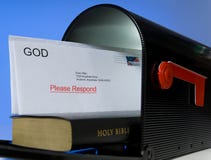 Laird was the concierge for the Virtuoso Classical Violinist,Guinness Book of Records & Brit Awards Winner Nigel Kennedy in 1999, whose Fame connection experiences later inspired him to create the "One World Television Channel Franchise"
His unique I.P "Community Contribution Loyalty Credits business Licensing Model,enables a TV Channel to boost their weekly advertising revenue,by engaging 1.000.000 subscribers who are paid £5 to watch only 14 Channel hours out of the weekly program schedule.
The Loyalty credits then accumulate and can be cashed in quarterly,to enable the subscriber to subsidize their heating or electricity bills.
The originator believes that the system would be of extreme benefit to pensioners,especially to help them with their winter heating costs.
However the benefit to a Channel Operator are also lucrative,costs are £5.000.000 per week,yet increased profits evaluated through an additional one million viewers,less licensing fees are estimated at approximately £18,000,000 per week. Laird says having a sense of the Ingenious is nearly as important as having a

sense of humour!

Laird is still waiting for God to respond to his last Direct Mail Marketing Campaign

j
By Contract:
Steve Blacknell
One World Television Presenter
He & Jim Carry would get along!

im

'80s - Steve Blacknell ('80's VJ /MTV Host)
'Last Night a VJ Saved My Life: The Story of Steve Blacknell'
Steve Blacknell started his showbiz career as a record "plugger" /A&R man - working for the likes of ABC, Decca and Chrysalis promoting acts such as The Moody Blues, Leo Sayer, Jethro Tull and Don Williams.
He freely admits to signing A Flock Of Seagulls to Jive in '81, and was also instrumental in the success of bands such as Frankie Goes To Hollywood.
In '82 he made the heady leap into TV- hosting the BBC's pop/fashion flagship show "Riverside", became a regular on the BBC Breakfast Time sofa with Frank and Selina - and was Europe's inaugural Video Jockey!
In 1984 - as host/co-creator - he won a coveted "Ace Award" in the USA for best music show with his MTV USA show "London Calling" and a year later took a pivotal role in "Live Aid", interviewing Phil Collins on his historic transatlantic Concorde flight between London and Philadelphia.
As a writer, Steve's credits include "The Story Of Top Of The Pops", and as a showbiz columnist for "TV Quick" Magazine. He was a regular at Radio One hosting "In Concert", and he achieved further cult status as host of "Pirate Radio 4" and ITV's action packed Saturday morning show "Knock Your Block Off".
In 1988 Hollywood beckoned, and he spent two years there as BSKYB's "Entertainment Anchor". With the channel's eventual demise he went on to make five movies as an actor, front over twenty national commercials and host a variety of chat shows including MTM's award winning "Men In Suits Talking".
Upon returning to the UK in 1993, he founded two of London's most successful media networking ventures "The Network Experience", and the now legendary "Waffle Club" that still meets every month in London's Soho.
He is now a media trainer, personal manager and is now firmly back in the music business - consulting on label management and his beloved PR. Having conquered Anorexia Bulimia in the early 90's he often works alongside B-eat, the eating disorder organization, in an attempt to raise public awareness to the plight of the many male sufferers up and down the country.
I recently had the opportunity to speak with Steve Blacknell about life back then, life today, and ... Kate Bush!
Taking it from the top, and you started your showbiz career as a record 'plugger'/A&R man, working for ABC, Decca and Chrysalis promoting acts such as The Moody Blues, Jethro Tull, and even lil' Leo Sayer. What were your job requirements at that time and how long did it last for? "I was a toilet cleaner in a mental hospital in Bexley, Kent - and in love with my first love - Kate Bush. She was yet to make it, but we were planning our careers. We knew we would do something out of the ordinary."
"Out of nowhere I landed a job at Decca Records in the marketing department. Quite a quantum leap. I had been a good toilet cleaner - after 6 months they had given me a brush! - BUT this was my dream. The record business. Cool. Brilliant."
"It was in the marketing department ... nothing that glam ... but after a year I landed the next dream - the promotion department!

They called the promotion department 'The Fairy Grotto' as most everyone there was or had been gay. I looked gay alright. But wasn't. Well, most of the men I slept with said I wasn't!"
"Still most people thought I was. I was often unwittingly sent to several leading DJ's houses with a promo album of the new Camel/John Miles/Blue Jays album, etc - only to find the 'set up' in place. I often had [to use] grovelling apologies, saying they had been misinformed. And [they] would sometimes play my stuff as they felt so bad about things!"
"Gary Crowley, who went on to be a Radio One DJ and Siobhan from Bananarama were there too. Quite a breeding ground of, erm ... talent!"
"My job was to entertain the media. Drinking and eating. No drugs, booze and meals. Within 9 months I was bulimic. Had to keep thin ... this was the record biz. From Decca to Anchor/ABC [and] looking after Steely Dan, plugging 'Haitian Divorce,' etc. And other US bands."
"Both there and at Chrysalis (that followed) I would often maybe fly to Belfast or go to Plymouth on a plugging mission - drink for 3 days with the jocks, get back home and suddenly remember I hadn't played them any music while I was there! I would very often get a radio Record Of The Week by whistling it down the phone from my bedroom in London. Leo Sayer's 'Thunder In My Heart' was one such."
"I once lay in bed for a week getting merrily out of it and told my record boss at Chrysalis I was out on the road. I got 4 records of the week. Our expenses were higher than our wages! Great days."
Please tell us more about your relationship with the lovely Kate Bush "Well for one reason or another I really haven't talked about it through the years. Of course I have the stories, but Kate was, and is a private person and I respect that.

All I will say is that she was my first true love. A beautiful beautiful lady. Her music? Incredible. Well, I did turn her on to The Incredible String Band who she would later meet.

I am privileged to have spent time with her. Wonderful times. I am reliably told [that] 'The Man With The Child In His Eyes' is me!"
You admit to being the man that signed A Flock of Seagulls to Jive Records in 1981.

Please tell us more about that moment! "Clive Calder and Ralph Simon started Jive Records. I was at the first meeting where Clive mapped out the path of Jive. Pure genius. I was hired as the Jive PR - A&R man (ish)."
"Despite being very ill with the bulimia I was in tip top form. Saw AFOS one night supporting Betty Bright And The Illuminations at The Venue in London. The boys were wearing brightly colored jumpsuits - yellow, I think! I was mesmerized. This was so different. That GUITAR. Like a shrill ... seagull! Then I heard that song - 'I Ran".' So, next morning I ran into Clive's office and told him I had heard a song that would be a huge top ten American hit. We beat out several others to sign them."
"It did rather well in the US (#3, I think) and topped the charts in Oz, etc. Won a Grammy with 'DNA' from the début. I [also] toured the US as their MC. We sold out Radio City in NYC. I walked on stage [and said], 'Ullo ... now, I'm from London' and the whole place stood up and applauded. 'Rite then,' [I continued], 'here's four more lads from Liverpool ... A FLOCK A SEAGULLS.' The place went mental!"
"I later fell for Mike's girlfriend who would later become a huge love of mine. It was while I was a Jive that I was part of a BBC audition process to find a new TV presenters for their new Riverside Show. I left Jive for a crack at the big-time."
It is also claimed you had a hand in the success of Frankie Goes to Hollywood! Man, you were busy. So, how did this come about, and did they, at any point, ask you to 'relax'?! "I was living in North London ... now on Radio One ... BBC TV ... on the way up. People would pester ME (the ex-plugger) to get on the telly, etc. Dave Stewart lived nearby and nagged me about this great new voice, Annie Lennox. I didn't get it at all. I don't think he ever forgave me."
"My other infamous blimp was lunching with Neil and Tim Finn and Neil telling me that Split Enz (I was their plugger) were splitting up. Tim going solo and Neil forming a band called, wait for it ... Crowded House! Bloody stupid name. He gave me a cassette of some new songs that I think you'd know. Crowded House? How ridiculous. What a name! I thought AFOS was bad enough! Didn't like the songs and never saw him again."
"One day, a mate of mine, Bob Johnson came round with a video of this amazing new band he was looking after. I watched the video. WHAT???? Girls in cages suspended from the ceiling? Two gay guys ... erm ... BUT ... RELAX!!!!!! Geezus. I tried to get them on our Riverside show, but they were deemed too rude. The Tube took 'em instead. I turned on my pal Richard Skinner at Radio One to them and one day met Holly and Paul at a café in London and we went to Radio One for their first ever radio interview with RS."
"There are lots of stories about the early FGTH times, but all I can say is that I waved their flag HIGH . I LOVED them. Interviewed them whenever I could. So, The Flock, Frankie, and the third 80's fave was The Fixx. Still my fave rock band. The 3 F's!"
"And no ... Holly and Paul were real gents. I never found myself in weird situations. They were pure joy. Still in touch."
In 1982 you made the leap into TV, hosting the BBC show 'Riverside.' You even became a regular on the BBC Breakfast Time sofa with Frank 'Chocolate Tones' Bough and Selina 'Easy On The Eye' Scott! What were those days like, swanning around set to set, being asked all those important music business questions? "Riverside led to lots of telly. I was at the time still ill - so throwing up before I went onto camera to feel 'thin' was a regular occurrence. But I was earning lots and loving every minute."
"I got well in '82 and joined the Breakfast Time team [in] '83 ish. Mike Smith, the regular guy had fortunately been taken ill so I stepped in and stayed. I was also Peter Stringfellows PR man at the time so I was often up all night at the club and go straight to the BBC studios - for 6.15 AM! Into make-up - where they would take most of my mascara and foundation OFF so I could go in front of the cameras! Great days."
A certain website that will remain anonymous (TVcream.co.uk) stated that it was a "bad personnel decision" that you became BBC Breakfast Time's full-time entertainment correspondent. In reflection, did you have a bad vibe at the time, or was everything running smoothly - until the end, of course?! "On a Friday a few of the presenters and producers would go to a nearby wine bar at 9.15 am and get plastered rigid. Then ... to LUNCH! Frank Bough was a God. He taught me TV. Teleprompt. How to BE on TV. Frank was caught out being a bit naughty here and there and fell from grace but he remains one of the great icons of Brit TV. Privileged to have met and worked with him."
"I came 'out' live on TV about my bulimia on Breakfast Time one morning. My Mum rang me later to say that they'd always known!"
You then went on to become Europe's inaugural Video Jockey (VJ)! Hosting your MTV USA show, 'London Calling,' suddenly you were transatlantically famous! Financially secure, I'm sure, how was it sitting inside of you though, at that time? "I was often the point of ridicule. Melody Maker once proclaimed me 'Prat Of The Decade!' I was delighted. They spelled my name right! I still have the clipping. No. Brekky was a delight and joy."


Professional P.R and Copy right Services.
IVAN CHANDLER, MUSIC COPYRIGHT & LICENSING SPECIALIST
[BY Contract] (Darn right he could Contract Jim Carry too!)
Ivan Chandler is a professional music supervisor, music copyright consultant, music licensing executive, musical director, composer, musician, music publisher, author, trainer in music copyright and a forensic musicologist. He is also the Director of Musicalities Limited, the Music Copyright & Licensing Company, founded in 1995.
MUSIC EDUCATION AND PROFESSIONAL MUSICIANSHIP
His Career started alongside a professional music career as a keyboard player for Dusty Springfield, Lulu, Cat Stevens and Musical Director for Kiki Dee.
Over a span of over 30 years, he has also played keyboards for Linda Carter ("Wonder Woman"), Marty Wilde, Helen Shapiro, Jackie Raw (Shakatak), Daddy Longlegs, Keith Harris & Orville, Shane Ritchie, Jane Horrocks and Motown legends The Marvelettes (supporting the Four Tops at the London Palladium), has played piano at concerts and private functions, acted as Musical Director for amateur musical productions such as "Gypsy" and "West Side Story" and professionally played keyboards in the West End production of "Blood Brothers".
From 1980 to 1987, He led Jazz/Latin Group,ICQ, with appearances at Ronnie Scott's, broadcasts on Capital Radio and BBC Radio's Jazz Club and 12" single hits in the dance charts. In 2010, I appeared on BBC's EastEnders as Alfie Moon's pianist mate Cyril and in 2011 had a commercial album release of film music performed on piano under the name of Romeo Valente. For the past 10 years, he has played keyboards for his own 60s soul, jazz, rock and blues band, Chuck Chandler and the Go Go Five. He has also played keyboards for premier Rolling Stones tribute band, The Counterfeit Stones.
As a composer, he has had music broadcast on BBC Radio, had commercial record releases on RCA, CBS and independent record labels and composed incidental music for BBC's EastEnders.
He has also composed, produced and released his own piano album entitled "Keys To Your Heart".
MUSIC PUBLISHING EXECUTIVE
In 1969, Ivan joined CBS Records' music publishing company April Music as a radio & TV promotions manager rising to General Manager in 1974.undertook a year as a Record Producer with singles and albums released on RCA, EMI, DJM and independent labels as well as being invited to be the pianist for the National Youth Jazz Orchestra as pianist. He also gained the prize of Top Soloist in the Melody Maker Rock/Folk Contest.
In 1976, he was headhunted for the position of General Manager of Elton John's Rocket Music followed in 1978 by a three year contract as Managing Director of Paramount Pictures' music publishing division.
Between 1980 – 1989, he was European Manager for Motown Records' music publishing company, Jobete Music and was A&R Director for Motown International.
MUSIC CONSULTANCY
In 1990, set up Ivan Chandler Music Services, acting as a consultant for songwriters and recording artists as well as a musicologist for advertising agencies and music publishers.
From 1992 to 1994, he became the Music Consultant for PACT (Producers Alliance For Cinema And Television), the trade body representing the interests of independent film and television producers. He also set up 19 Music Publishing for Simon Fuller's 19 Entertainment company for whom he enjoyed chart successes with B*witched, Cathy Dennis and Boyzone.
MUSICALITIES LIMITED
In 1995, founded Musicalities Limited providing music supervision, music licensing and music publishing services for the entertainment industry. Clients include Aardman Animations, 19 Entertainment, Universal Music, Discovery Channel, IMG Media, Jamie Oliver's Fresh One Productions, The Wales Millennium Centre, The Internationla Olympic Committee and numerous independent television, film, live and media content companies.
A key service is the provision of sample clearance services and whereby clients have included George Michael, Peter Andre, The Prodigy, Maxi Jazz and Faithless.
His company also provides training in music copyright, having presented over 250 seminars for organisations such as BBC Academy, Channel 4, Channel 5, National Film and Television School, ACM in Guildford, Comic Relief, BFI, Raindance, Met Film School, Indie Training Fund, The Production Guild and law firms including Charles Russell and Simkins LLP.
He has chaired events for Film London, PACT and the Edinburgh International Film Festival. Has have had many published articles on music copyright and am the author of the PACT publication "The Music Copyright For Television And Film Production" and the newly published and one of its kind "The DVD Music Licensing Guide".
He is a writer member of the Performing Right Society, an authorised representative for members of PPL (Phonographic Performance Limited), a contributor to Film Expo South and co-founder of Chandler & Siddell, Musicologists.
Like Steve & Chris,Ivan is so well connected in the Music & Television Industry,he is more than capable of representing the "One World Television Channel & its first Franchisee to enable many providential and successful Contractual engagements.
Which one is the Real Jim Carry?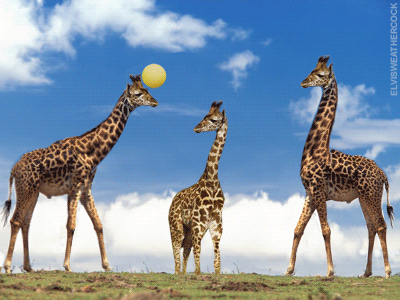 Laird A Salmon: Program Director
Founder of 5 Star Film Company Ltd and 11 ingenious Intellectual Property licensing Models.

Laird was the concierge for the Virtuoso Classical Violinist,Guinness Book of Records & Brit Awards Winner Nigel Kennedy in 1999, whose Fame connection experiences later inspired him to create the "One World Television Channel Franchise"
His unique I.P "Community Contribution Loyalty Credits business Licensing Model,enables a TV Channel to boost their weekly advertising revenue,by engaging 1.000.000 subscribers who are paid £5 to watch only 12 Channel hours out of the weekly program schedule.
The Loyalty credits then accumulate and can be cashed in quarterly,to enable the subscriber to subsidise their heating or electricity bills. Laird believes that the system would be of extreme benefit to pensioners,especially to help them with their winter heating costs. However the benefit to a Channel Operator are enormous,costs are £5.000.000 per week,yet increased profits evaluated through an additional one million viewers are estimated at aproately four times times that cost.