A Glimpse at our Professional (Core) Team
The Core team is available to operate the Franchise & licensing side of the business model.

The One World Television Channel is also available as an International Franchise for launch & deployment on up to eight International territories. Commencing 2017 the Channel owners 5 Star Film Company Ltd are opening a Franchise bid offering for eligible prospector media buyers which will enable them to launch the TV Channel on one SKY Network EPG..
The offering represents a bonanza for the winning bidder as an opportunity to earn 20% equity on a TV Channel that will have all its advertising requirements & revenue assigned it service it from a Media Sales house.
The Core Team will launch & operate the Channel at the Franchiser expense,whilst the successful Franchisee will be required to provide an administration management as well as a minimum of three program schedulers.


(Lorena Malone):
(One World Television Channel Senior Broadcast & Traffic Manager)
(Chief technical Compliance Officer & Director @ 5 Star Film Company Ltd)

Experience

August 2015 – Present (2 months)Sembach, Germany

February 2005 – August 2015 (10 years 7 months)Sembach, Germany
•Subject-matter expert in multi-media production working independently and in collaboration with clients. Conceptualize, plan, research, develop and arrange production of radio and television news, feature programming, public information spots and web based multi-media products for audience of 323,000 in 56 countries across five time zones.
•Anticipate and resolve production related issues during conceptual development. Advise technical, operational and esthetic solutions, capabilities and compatibility of a variety of broadcast technology and media formats.
•Field producer/reporter and able to perform duties as a camera, audio and lighting duties.
•Develop, research, write, photograph, and edit products, interviews, news stories and feature based specials for radio, television and web based media distribution systems.
•Coordinate required logistics, subject matter expert interviews, graphics, photographs, editing, script-writing and promotion of final products. Manage complicated logistical arrangements on short notice at remote locations with high-ranking military, civilian or host nation personnel requiring extensive senior-level staff coordination.
•Schedule 11 television and 8 radio channels daily. Determine and employ day-part strategies for radio and television resulting in effective communication to specifically targeted audiences. Work with rapidly changing events and sensitive subject matter fulfilling objectives within short deadlines.
•Archive spots and b-roll for future airing, production and historical use. Review media content for quality, clarity of description/caption and determine the suitability for movement to the network media management storage system.
•Provide training and technical oversight to new employees on basic methods and techniques of radio and television writing, editing, announcing and operating cameras, recorders and non-linear editing systems.
April 2001 – November 2004 (3 years 8 months)Baltimore, Maryland Area
• Monitored, trouble-shot and aired live and pre-recorded television programming. Collaborated with station traffic manager to resolve issues in daily playlists. Updated broadcasts with program ratings, weather reports, live updates and crawls. Worked with News department in production of live news, traffic reports and weather updates from studio and remote locations.
• Recorded live programs, positioned antenna for satellite network TV feeds and dubbed tapes for air. Served as first-line of quality control for all products provided to ABC for airing.
• Coordinated with advertising department to provide video requests, develop and manage publicity campaigns and schedule and target commercials.
• Produced live and pre-recorded news, local talk shows, specials and sporting events. Instructed and informed on air talent and lead director of camera changes, lighting and studio issues. Coordinated between director and talent. Operated robotic, remote cameras, teleprompter. Worked with Kyron system to provide graphics such as lower thirds, full screens and credits.


Most Recent Works:
Production and Stage Manager at Doppelganger Productions: "The Picture of Dorian Gray" from March 2014.
Director of "Close Up Magic – Reality Altered" street magic show by JERAN from Feb 2013.
Director at Blue Eyed Production for feature film "Stitch'd Up" from Nov 2012 till March 2013.
Recently involved and worked with 5 star Film Company a start up company as Compliance Officer and Production Manager.
Great range of practical experience, with ENG Broadcast cameras, Sony EX3 and Cannon 5D cameras and have been involved in the media industry for more than 5years.
Intense 2 to 3 years experience in Sales & Direct Marketing where business skills like up selling, cold calling, closing deals, negotiating and building relations were practiced and achieved.
Good knowledge of editing softwares FCP/Adobe, social media marketing, online marketing, content development, execution, and marketing tools SEO,
SEM, ORM etc
Achievements:
Developed a production, Clear-Cut Films as Founder, Creative Producer and Director, where several short films, features, documentaries, theatre, contemporary performances and studio projects were made. Presently working in Mumbai(India), London(UK).
Worked as Production Assistant, with Olympic Broadcasting Services, at London Olympics and Paralympics 2012.
Also operating all aspects of production; scheduling and budgeting, in a broad spectrum of entertainment media including Olympic Broadcasting Services.
As Production Manger & Stage Manager at Artemis Production; organized one of London's fabulous and successful shows, a promenade theatre, one of a kind, "Sign of the Strawberry" that received excellent press reviews and accolades.
(Public Relations & TV Presenter, contractee)
Part of Right Track - a distribution/ label through Universal . Co - author of the official Top Of The Pops- 50 Years On .. the book.
Started in promotions and A&R working for the likes of ABC, Decca and Chrysalis promoting acts such as The Moody Blues, Leo Sayer, Jethro Tull and Steely Dan. In 1980 he joined Jive Records and signed A Flock Of Seagulls, and was also instrumental in the success of bands such as Frankie Goes To Hollywood.
In '82 he made the heady leap into TV- hosting the BBC's pop/fashion flagship show "Riverside", became a regular on the BBC Breakfast Time sofa with Frank and Selina - and was Europe's inaugural Video Jockey!
In 1984 - as host/co-creator - he won a coveted "Ace Award" in the USA for best music show with his MTV USA show "London Calling" and a year later took a pivotal role in "Live Aid", interviewing Phil Collins on his historic transatlantic Concorde flight between London and Philadelphia.
As a writer, Steve's credits include "The Story Of Top Of The Pops", and as a showbiz columnist for "TV Quick" Magazine. He was a regular at Radio One hosting "In Concert", and he achieved further cult status as host of "Pirate Radio 4" and ITV's action packed Saturday morning show "Knock Your Block Off".
In 1988 Hollywood beckoned, and he spent two years there as BSKYB's "Entertainment Anchor". With the channel's eventual demise he went on to make five movies as an actor, front over twenty national commercials and host a variety of chat shows including MTM's award winning "Men In Suits Talking".
Upon returning to the UK in 1993, he founded two of London's most successful media networking ventures "The Network Experience", and the now legendary "Waffle Club" that still meets every month in London's Soho.
Steve is very well connected in the Entertainments Industry and has revealed that he was the person who Kate Bush sung about "Man with the Child in his eyes"

(A Young Steve Blacknell Interview for a Live Aid Segment)


(Mark Christopher Lee)
(Public Relation & Promotor, contractee)

( MD of Nub Music and Nub TV - a new music show contracting to One World Television,Sky TV this summer)

Summary
(Mark Christopher Lee) is our Publicity Officer and is also in charge of Promotions. Also MD of influential new record label Nub Music an influential new record label and is according to Billboard magazine an out of the box thinker and the genius behind the The Pocket Gods 100x30 album which has taken the media by storm and has been nominated for awards. Mark is also a grammy nominated composer and has produced music for films, tv and advertising - clients include Hewlett Packard, O'Neill and the Travel Channel.

Mark writes and records music in a short turn around for TV/Ads and Film. All one stop and cleared for use. He has had credits on Sky TV, & BBC,
Nub Music record label, always looking for new talent,clears & promotes Music Videos for the One World Television Channel.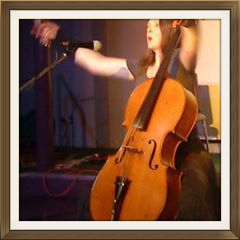 Julia Palmer-Price
Director: [Program Scheduler]
Music Professional,
Recorded Debutante.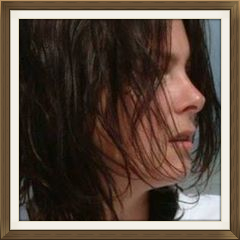 Rebbeca Holder:
Accounts Manager.
Has held multi-million weighty accounts
for Firms such as Apple & Goldman Sacs.


Evangelos Taxiarchos. [Marketing Executive]
Previously, a Production Manager serving 110 Employees.
Laird A Salmon: Program Director
Founder of 5 Star Film Company Ltd and 11 ingenious Intellectual Property licensing Models.

Laird was the concierge for the Virtuoso Classical Violinist,Guinness Book of Records & Brit Awards Winner Nigel Kennedy in 1999, whose Fame connection experiences later inspired him to create the "One World Television Channel Franchise"
His unique I.P "Community Contribution Loyalty Credits business Licensing Model,enables a TV Channel to boost their weekly advertising revenue,by engaging 1.000.000 subscribers who are paid £5 to watch only 12 Channel hours out of the weekly program schedule.
The Loyalty credits then accumulate and can be cashed in quarterly,to enable the subscriber to subsidise their heating or electricity bills. Laird believes that the system would be of extreme benefit to pensioners,especially to help them with their winter heating costs. However the benefit to a Channel Operator are enormous,costs are £5.000.000 per week,yet increased profits evaluated through an additional one million viewers are estimated at aproately four times times that cost.